Online Banking

Online Banking: Safe, Secure and On Your Schedule

Biddeford Savings offers you a wide range of online products and services designed to make all your financial transactions simpler, easier and safer.

Personal Banking

Personal Banking: Treating Customers Like Owners

We approach personal banking a little differently. We truly value and appreciate every customer, and we treat every customer like an owner.

Business Banking

Business Banking: A Strong Commitment to Small Business Banking

We believe that a small business banking relationship is a two way street and that relationships should be long-term.
Click on the yellow box above to access online banking.
Online Banking: Safe, Secure and On Your Schedule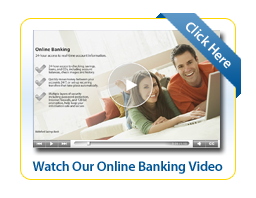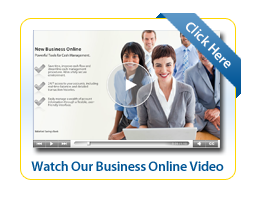 Take your bank with you, wherever you go!
Enjoy fast, secure and FREE access to banking services from any computer with Internet access. With Online Banking you can balance your checkbook, pay bills using Bill Pay, apply for a loan, make a loan payment, review your transaction history, make People to People payments with Popmoney, issue a stop payment, transfer funds, reorder checks or even open a new account.
Enjoy a variety of services...all online! At your convenience.
Biddeford Savings offers you a wide range of online products and services designed to make all your financial transactions simpler, easier and safer.  All Online Banking transactions will appear on your monthly statement.
Are you using Quickbooks® or Quicken® ?
Our online banking system can integrate with these familiar software programs to make managing your finances as simple and easy as possible.
Safe and Secure
Our convenient Online Banking services can be used with complete confidence because we use the highest level of encryption protection and authentication technology available to safeguard your account information.

Get Started Today!
Login to Online Banking by signing into the yellow Online Banking box at the top of any page. Enter your "User Id" and click "Sign In". It''s that easy and simple to access your account anytime, anywhere 24/7.

If you haven't enrolled yet, you can right now. Just by clicking the "Enroll" link at the top of the yellow Online Banking box of any page.
To View our eStatement Disclosure please click here to launch it.
To check out our Personal Bill Pay Demo please click here, or to check out our Business Bill Pay Demo please click here.
Our Online Banking product supports the following Internet browsers and operating systems:
Windows 7, Windows 8, Windows 8.1, Windows Vista, Mac OS 10.7, Mac OS 10.8 and Mac OS 10.9:
Microsoft Internet Explorer 9.0 and higher, 32-bit and 64-bit
Mozilla Firefox
Apple Safari 6+
Google Chrome
Biddeford Savings' Internet Banking is EvenMore Secure
Biddeford Savings works hard to secure our online banking services so that our customers have the confidence that their information is being protected. Biddeford Savings is proud to deliver the highest level of security for our Internet banking customers with Enhance Online Security.
Enhanced Online Security is our Log In authentication system for Online Banking. It utilizes multiple layers of security to ensure that your accounts and information remain secure. Enhanced
Online Security protects you from fraud and identity theft by preventing unauthorized access to your accounts.
The system uses multiple layers of security ensuring unauthorized users cannot gain access to your accounts. We do this by verifying three important criteria:
1. Your Log In Credentials - Access ID and Password must match with our system records or access is refused.
2. Your Device - We check the device you are using – whether it's your computer, mobile phone or tablet. If we don't recognize the device, we may ask you to answer a Security Challenge question to ensure your identity.
3. Your Location - If access is being requested from an unusual geographic location, we may ask you to answer one of your Challenge questions before giving you access.
When you are logging in, our Extended Validation Certificate will display as a "green bar" in your browser address bar. You can always enter your credentials with the assurance that if your browser address bar is green, your connection is safe. It is a known and trusted way to verify the authenticity of a website.
GETTING STARTED IS EASY!
Step 1: Login using your access ID.
Step 2: Select your challenge questions and provide your answers.
Step 3: Select whether to register this computer.
Step 4: Select SUBMIT
Note: Only register personal computers that you frequently use and are not available for public use.