Our branch lobbies are open with limited capacity and safety measures in place. We're happy to serve your banking needs in our branch lobbies again! Although COVID-19 cases are declining in Maine, we are continuing with safety precautions to keep our customers and our employees safe.
Masks & Facial Coverings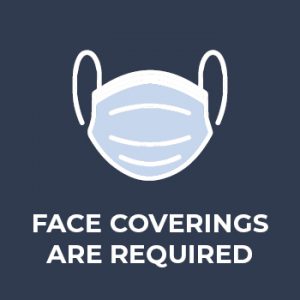 Our employees always wear a mask or facial covering when interacting with customers, and we require that you do the same when visiting our branch lobbies. We may ask that you lower or remove your mask upon entering the branch for identification purposes. Once inside, please replace your mask for the duration of your visit. Disposable masks are available in case you forget to bring one with you.
Social Distancing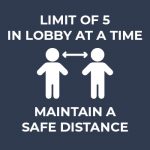 We are limiting our lobby capacity to no more than five customers at one time. Please follow the social distancing markers on the floor of the lobby. These markers are provided to ensure every customer who enters our offices feels as comfortable as possible and maintains a safe distance from others. All teller stations and customer service desks have plexiglass shields as an added layer of protection during your transaction.
Sanitation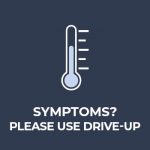 Our employees clean and sanitize our facilities routinely throughout the day. Coffee stations and waiting area furniture remain unavailable to limit the spread of germs as much as possible. Hand sanitizer is provided throughout the branch for use before and after your transaction.
These measures are in place to ensure the safety of both customers and employees. We truly appreciate your understanding and cooperation!
Personal Banking Assistance
If you're experiencing financial hardships due to the COVID-19 pandemic, we are here to help. We're working with customers on a case-by-case basis to find the solution that is right for you.
Business Banking Assistance
The COVID-19 pandemic is creating a difficult environment for businesses. If you're experiencing financial hardships, our business banking team is ready to assist you.
Branches & ATMs
All branch locations are back to normal operating hours. Our lobbies are open for in-person transactions following CDC guidelines for physical distancing and hygiene protocols.
Fraud Protection Resources
Scammers are always on the lookout for opportunities to trick people into providing their information, and the current pandemic is no exception. Stay alert with tips from the Federal Trade Commission.