Our Story
On July 22, 1867, Biddeford Savings received its initial bank charter by an act of the Maine Legislature. From those earliest days we have focused on a few simple ideals — treating our customers like family and developing a deep and meaningful relationship with our local community and neighbors.
While our longevity speaks for itself, we believe our plans for the future also speak volumes. In 2016, we recognized the greater service and value we could bring our customers by forming a partnership with Mechanics Savings, another local bank with a long history of strong customer service in the towns of Central Maine. Operating under a mutual holding company, Maine Community Bancorp, the alliance enabled us to combine our resources without losing our core identities as community banks with a rich local
history.
On January 1, 2020, we merged with Mechanics Savings under the single charter of Maine Community Bank. This step allows us to increase our lending capacity, expand the full-service branch locations available to all of our customers, and remain competitive by upgrading our technology. While both companies will operate as divisions of Maine Community Bank, we will maintain the Biddeford Savings identity that our customers have come to trust over the past 150 years.
We truly believe our story is just beginning, and we look forward to serving you and your family for the next 150 years or more.
Our values. Our promise to you.
For over 150 years we have operated on simple values that have guided us through every interaction with our customers.

Customer Promise
We treat our customers like owners and pride ourselves on going above and beyond to deliver exceptional service. We will honor the trust placed in us by operating prudently and responsibly while holding ourselves to the highest ethical standards.

Employer of Choice
We provide a challenging and respectful work environment that supports personal growth, encourages healthy lifestyles, promotes teamwork, creates a culture of accountability, and rewards performance excellence.

Citizenship
We believe our success depends upon the health of the communities we serve. We will contribute to the quality of life through volunteerism and charitable giving as well as by providing financial services that help businesses and individuals prosper.

Initiative
We are a bank that never stops improving itself and our operations for the benefit of our customers and employees.

Financial Strength, Stability, and Growth
We will aspire to consistently achieve reasonable growth and profitability while managing the bank in a manner that promotes sound financial principles.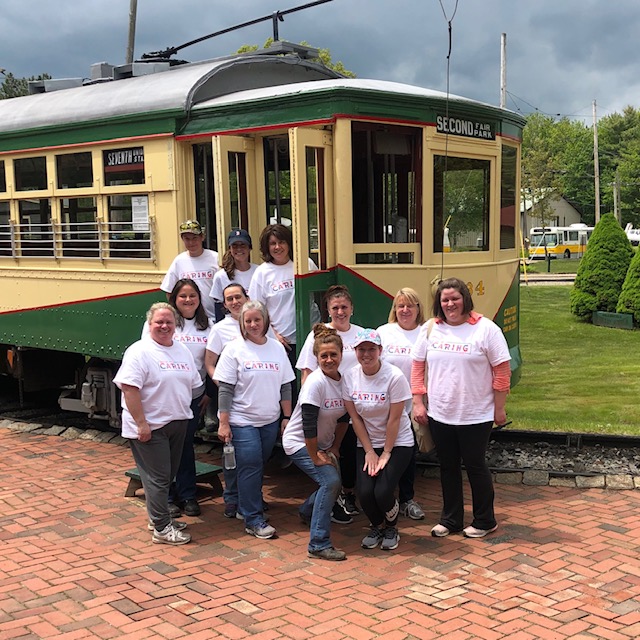 A community bank in every sense of the word.
We take our role as a community bank very seriously, which is why giving back is at the core of everything we do.
Community Involvement
Our Management Team
Swipe to Browse Team
Our Board